The Bluffton College baseball team was in a tragic bus accident in Atlanta. They were traveling to Florida for spring break training. From what we've learned on the news, we know that 6 are confirmed dead and more than a dozen are injured. The bus was traveling on 75 and apparently went over an overpass.
Susan Gascho, former pastor at Atlanta Mennonite Fellowship is at Grady with some of the injured. AMF is helping by hosting families and friends of the players.
Please be in prayer for the families and friends of those killed and injured. And also remember that while this is the most salient tragedy now, there are lots of other people hurting for a variety of reasons.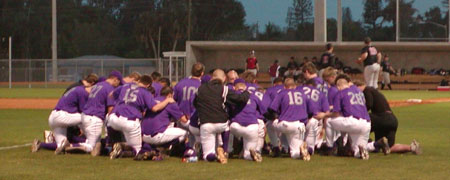 Photo of the Bluffon College baseball team from Bluffton website