Earlier this month, Charity Erickson wrote an article, "Peace Reformation = Humble Leaders" that offered some questions and challenges for neo-Anabaptists around leadership and the roots of this growing movement. The response, in the comments on her post and on social media, was cantankerous. I followed up with her to do an interview, the fifth in my Anabaptist camp followers series. My questions are in bold. Crossposted from As of Yet Untitled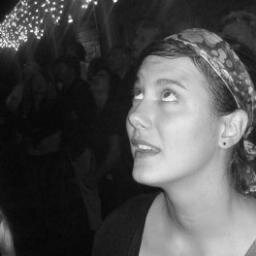 What does neo-Anabaptism mean to you?
Charity: I understand neo-Anabaptism to be an ecumenical movement that is inspired and influenced by Anabaptist thought. This influence isn't confined to traditional Anabaptist thought as expressed in documents like the Schleitheim Confession; it includes the critique of power that we get from post-modernism and post-colonialism. These critiques are not native to Anabaptist thought. In many ways, they are not native to Western thought. But they are good critiques; they are Spirit-guided, I think.
How did you first come across neo-Anabaptist thought and practice?
Charity: When I was 11—around 1996—I joined the Bible Quiz team at my Christian Missionary Alliance church. We memorized a lot of scripture; but we also had these t-shirts that we inherited from a group that had recently split off from our church to focus on their urban ministry in Minneapolis, which included communal living, serving those struggling with poverty, and fostering interfaith dialogue. The t-shirts were black with an anarchic kind-of symbol on the front, and the words, "Resistance is Futile."
TimN October 26, 2013 Anabaptist Camp Followers, empire, neo-Anabaptism, Power, Privilege, Race, Sexism 1 Read more >